Hamilton Chinese Massage and Sports Injury Clinic - South Lanarkshire
Thursday, 24 March 2011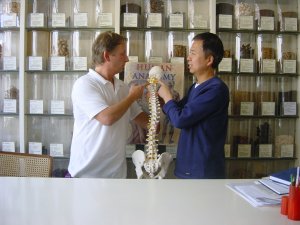 Item details
City:
South Lanarkshire, Scotland
Contacts

Tom Hamilton

07939221136
Item description
Chinese Massage and Sports Injury Clinic was founded by Dr. Tom Hamilton PhD, MSc, B. A. (Hons), Diploma in Tui Na-Caiqiao, Acupuncture, and Anatomy and Physiology.

Tom studied Tui Na-Caiqiao, Acupuncture and Chinese Herbs with Dr Zhao. He received his awards from Dr Zhao's International Therapy Centre and Shaanxi University, China. He is a professional practitioner and is fully insured. The clinic is based in West Craigs, Blantyre which is close to Hamilton and Glasgow.
Tui Na-Caiqiao is Chinese Medical Massage. It is one of the three main branches of Traditional Chinese Medicine, together with Acupuncture and Herbs. Tui Na as practised in China treats conditions that in the West would require an osteopath, chiropractor, physiotherapist, or sport therapist.

Tui Na treats all chronic musculo-skeletal pain such as neck, shoulder and back pain, sciatica, and joint pain including arthritis, treats all common conditions such as headaches, migraine, insomnia, tension and restlessness, and is very effective for many sporting injuries.